Our business expanded to serve Maine from our Durham location. We serve both residential and commercial customers from Eliot in the south all the way to Lewiston in the north. We go as far west to Fryeburg and east to the Bath region. See the map for our approximate coverage area in Maine.
Click for a Quote Request
Our business started here in Tewksbury over 30 years ago by our uncle. We are continuing the tradition of professional quality service. Please see the map for approximate coverage area.
Click for a Quote Request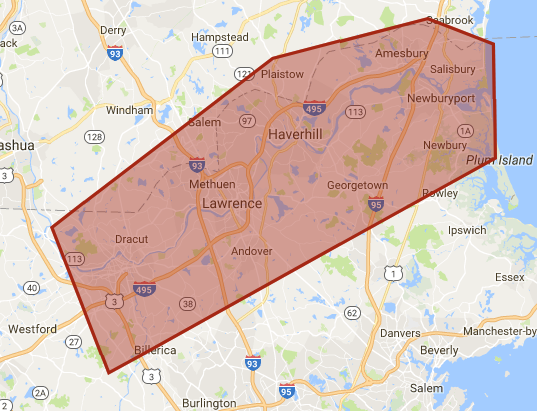 Seacoast of New Hampshire